Finding a Good DUI Lawyer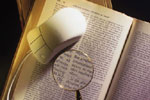 It can be very difficult for one to locate and retain a Los Angeles DUI lawyer, especially since many are not experienced and/or fully capable of handling a DUI case. Making the right inquiries can help in finding the best Los Angeles DUI attorney:
All fees should be thoroughly explained and in writing. Do the fees include any administrative hearings held by the DMV? Does it include the cost of expert witnesses and other requirements for the trial? Is there a preliminary retainer for the lawyer, or is it included in the total cost?
The domain of DUI defense is quite complicated and quite specific. An article on DUI specialization explains this further in the "American Bar Association Journal". For example, when an attorney handles DUI defense cases as well as other civil cases, it is much like a general care physician performing brain surgery or heart transplants. Is this attorney exclusively focused on DUI defense? If not, what percentage of his cases have been DUI cases?
Does the State Bar have any record of complaints for the attorney?
Is the attorney Board-certified by the National College for DUI Defense? Is there a prestigious school in their educational history?
Will the lawyer have blood samples reanalyzed by a lab? And for that matter, is the lawyer able to call technical expert witnesses in police procedures and blood/breath analysis?
Results of a DUI case are completely unforeseen. No ethical or respectable lawyer would guarantee the outcome of a case.
There are only three law firms in the entire state of California which both specialize in drunk driving defense exclusively and are "A-V" rated ("very good to preeminent") by the Martindale-Hubbell International Directory of Attorneys. Two of these firms are headed by former Deans of the National College for DUI Defense and, under the auspices of the American Bar Association, are both Board-certified by that prestigious organization. One of these has offices in the Los Angeles area: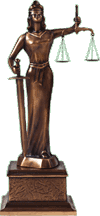 Law Offices of Taylor & Taylor: Los Angeles DUI Lawyers
4-attorney firm, which is listed in the "Bar Register of Preeminent Lawyers", accepts DUI defense cases only. A former prosecutor, Fulbright professor of law and dean of the National College for DUI Defense, Mr. Taylor is the author of the leading DUI defense books Drunk Driving Defense, 8th edition and California Drunk Driving Defense, 5th edition. The Law Offices of Lawrence Taylor has its own technical support staff of law enforcement, DMV, and blood/breath alcohol experts. They maintain offices in Long Beach, Torrance, and Beverly Hills.
 Los Angeles DUI Law Firms. The following resources may be helpful in locating other DUI attorneys in Los Angeles County, in California or in other states:
National DUI Defense College
Professional organization of over 800 DUI defense lawyers, with a membership directory by state.
California Drunk Driving
Statewide version of this website, containing recommended attorneys outside of Los Angeles.